99.1% Reviewers Recommends This Product.
One of our most popular items is back in stock!



It is recommended to buy a few more, all kinds of matching effects will be better! ! ! 😍😍
🎁 Suitable for everyone who likes flying unicorns, they will light up your Christmas Eve on Christmas Day"
😍This will make your neighbors and friends rave about your home! ~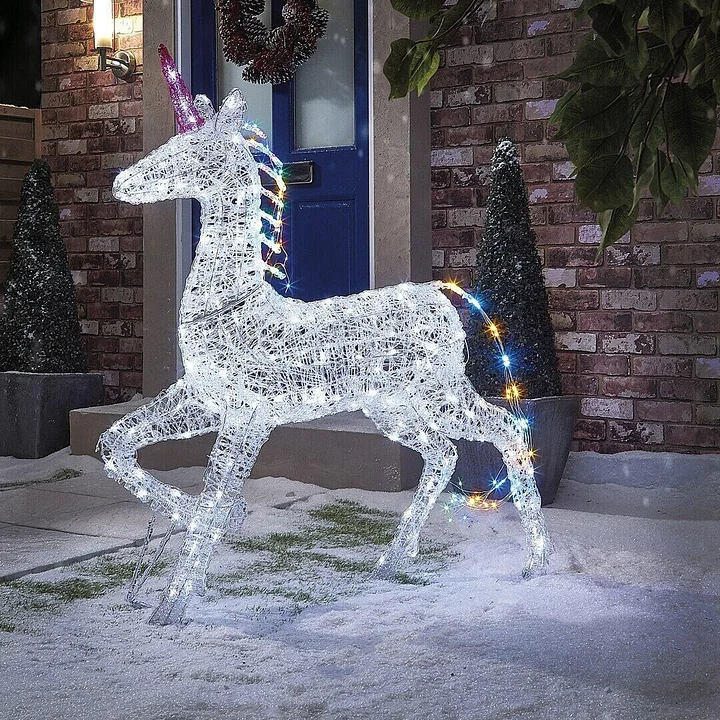 Use your Christmas decorations to make a real statement this year and let the acrylic LED unicorn prance in your front garden. Suitable for indoor and outdoor use, this large unicorn has more than 300 LEDs, its body has a sparkling white color, its horns have a soft pink color, and its tail and mane have a variety of colors. After opening, she will bring real magic to your festival and create a wonderful feeling for everyone passing by.